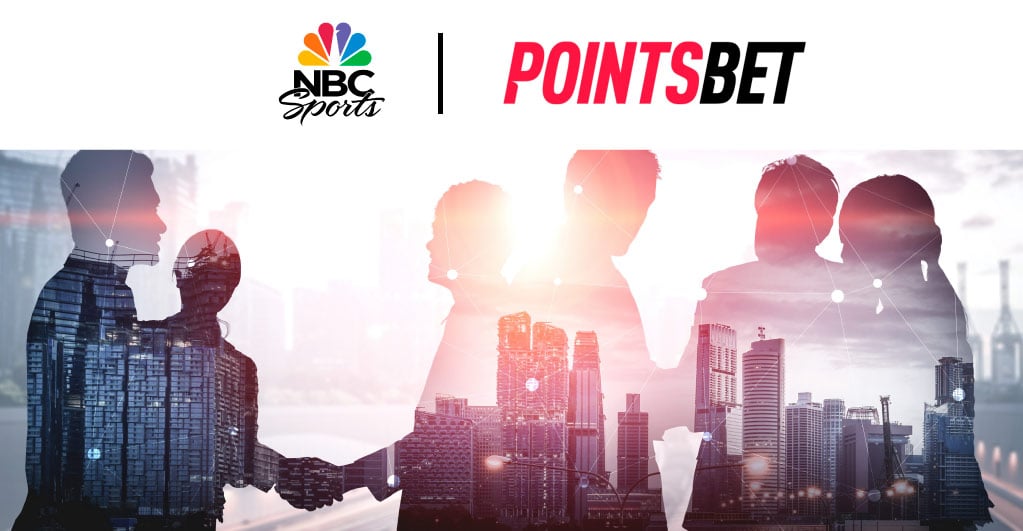 On Wednesday, PointsBet released an announcement of its five-year deal with NBCUniversal. Under this multi-year partnership, PointsBet has become an official sports betting partner of NBC Sports Group. NBC Sports Group is a division of NBCUniversal.
David Preschlack, Executive Vice President of NBC Sports Group and President of NBC Sports Regional Networks, said that they are excited to commence their partnership with PointsBet. It will surely deliver unsurpassed betting experiences across the US sports market over different platforms, he added.
Under this deal, NBCUniversal has gained a 4.9% stake in PointsBet. This stake is worth $65 million.
PointsBet is a US-based online sportsbook, launched in January 2019. It is amongst the fastest-growing online portals for sports betting. Although PointsBet was originally founded in Australia, it is increasingly expanding its footprint in the USA. It is well-known for its mobile app (both iOS and Android) that provides the best experience and content related sports betting.
Major Highlights of the agreement of PointsBet with NBCUniversal:
NBC Sports Predictor App will get PointBet as an official partner that will work on its sports content. Currently, the app is home to games for four sports, including golf, football, NASCAR, and Premier League soccer. PointBet will expand this list.
NBC will leverage PointsBet' full Spanish functionality to reach a wider audience of Hispanic sports.
PointsBet will provide props, odds, and trends for the GOLF channel and NBCSN, and other digital properties of NBCUniversal.
On Friday morning, the shares of PointsBet surged to 72%. With the announcement of the agreement, the company has succeeded in bringing in over $75 million in its revenue that is approximately up by 193% from FY19. Additionally, the bookmaker has slightly improved in its previous year's losses (from $41.9 million to $41.5 million).
According to Sam Swanell, chief executive of PointsBet, the company has gained access to leading broadcast assets that have over 60 million active users per month. PointsBet has a greatly experienced team that is apt for in-house technology and products. The company is hopeful to utilize the existing assets while scaling the NBC platform for client acquisitions and retention in the coming five years, Swanell added.