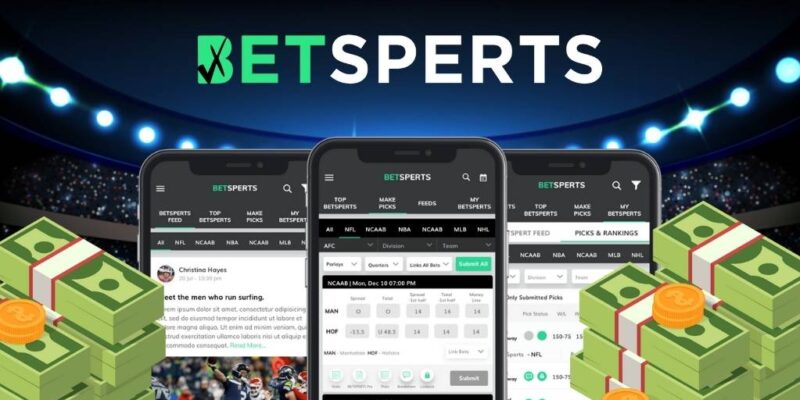 Betsperts Media and Technology Group recently concluded its Series A fundraising round, collecting 6 million dollars. The round also helped the venture establish ties with Verance Capital and HBSE Ventures. 
Betsperts also acquired Fantasy Life App by Matthew Berry, the Senior Fantasy Analyst at ESPN. The group will use the funds to improve its marketing technology and provide more content. With the current development, the group expects the app to hit over 1 million downloads in the NFL season 2021.
As things stand, such operations will also popularize cryptocurrency sports betting. Reid Rooney, CEO at Betsperts, announced raising 6 million dollars during the round. Rooney also added that the funds would open opportunities to grow the user base. Moreover, it will help the group to invest in marketing technology and content. Bertsperts also expects to explore more acquisition prospects with the funds.
After concluding the round, Bertsperts welcomed new investors like HBSE Ventures, which operates and owns the New Jersey Devils and Philadelphia 76ers. Moreover, the group is joining Verance Capital, a media, entertainment, and sports-oriented venture. 
Betsperts tweeted about the development stating the funds will allow the group to invest in extra resources. For example, the group has updated from 5 technological resources to 13. Additionally, Betsperts plans to find more additions like 4for4football and FantasyLifeApp. 
HBSE Ventures' Partner, Andy Roos, also talked about the situation. Andy stated that HBSE Ventures is thrilled to help Betsperts reach its next growth phase. As the group aims to become the social hub for fantasy betting and sports, HBSE will provide a great deal of help.
Although the market offers numerous fantasy players and bettors, Andy believes there is still a need for an ultimate solution. The ecosystem will provide the best content for both experts and users. Andy added that the group wants to be present whenever there is a fantasy sports and betting talk.